High Rib 30 PU Metal
Brand: Astino
Select variant(s): UNIT
Special field (Optional):
---
---
---
Descriptions
High Rib 30 profiles are designed and engineered with highest performance requirement to meet metal roofing and walling needs on commercial and industrial project.

The high rib profile provides high strength and makes greater spans possible. A unique combination of efficient coverage and striking profile bring out the best in any building project. It offer economical as well as attractive solution for roofing and wall cladding needs. Its special anti-capillary features along side lap leading to a leak proof performance.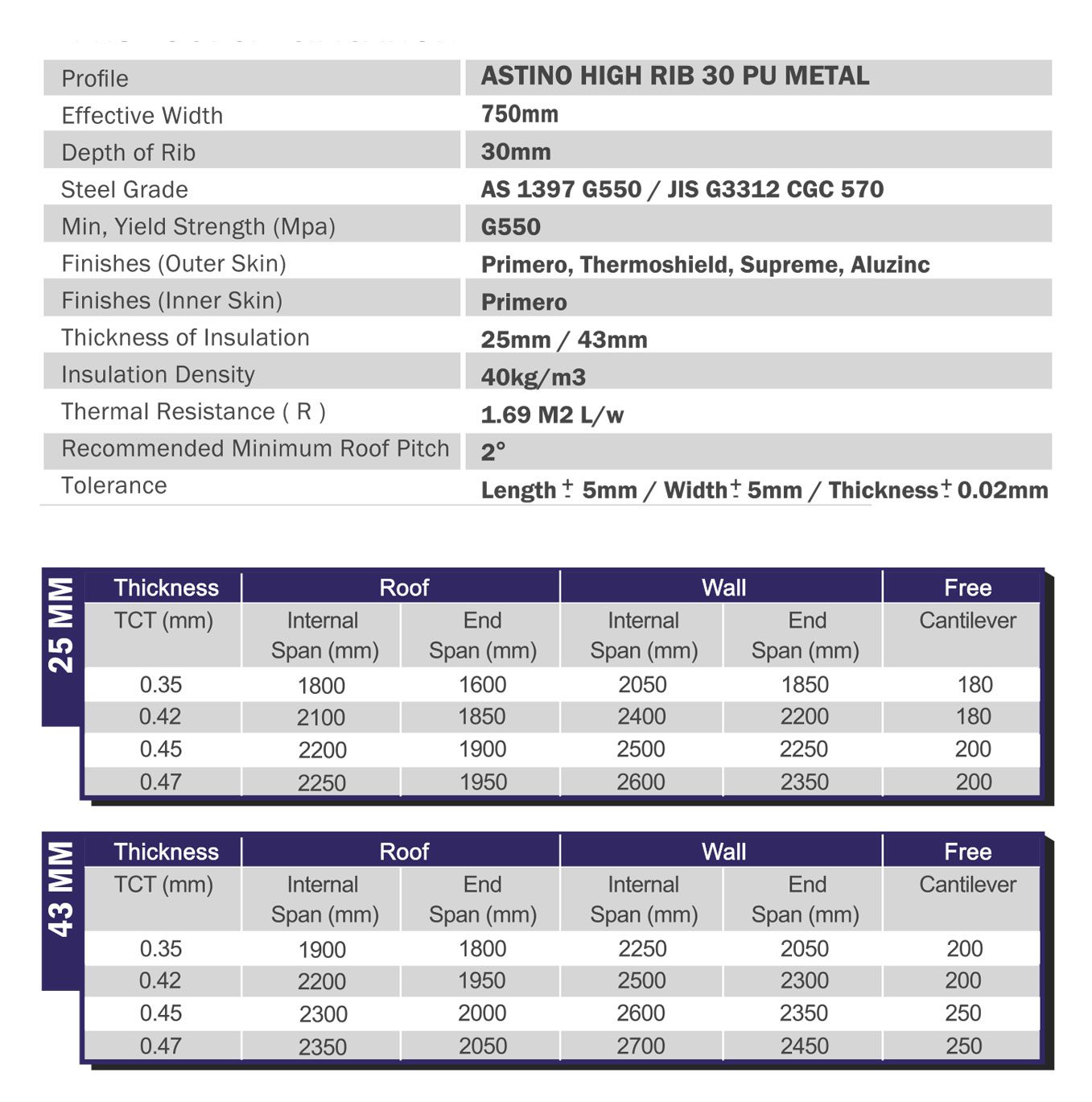 For more info :
https://www.astino.com.my/products/astino-roofing/high-rib-30-pu-metal/